Welcome to a new series for the blog called Stationery Talk, in which I post about some of my favourite new stationery finds. Let's kick right off then, shall we?
Pusheen could be one of my life's mascots (there are too many, like, I'd want Puppycat too!). She is adorable online, so it was only natural that her likeness on merchandise would make its way to paper. I've had this Hey Chickadee Pusheen notepad on my Pinterest wish list forever, so I was super happy to walk in to a store yesterday and it was right there (waiting for me). There are other Pusheen notepads too, like one that is entirely Pusheen's face, which I'd love to get one day.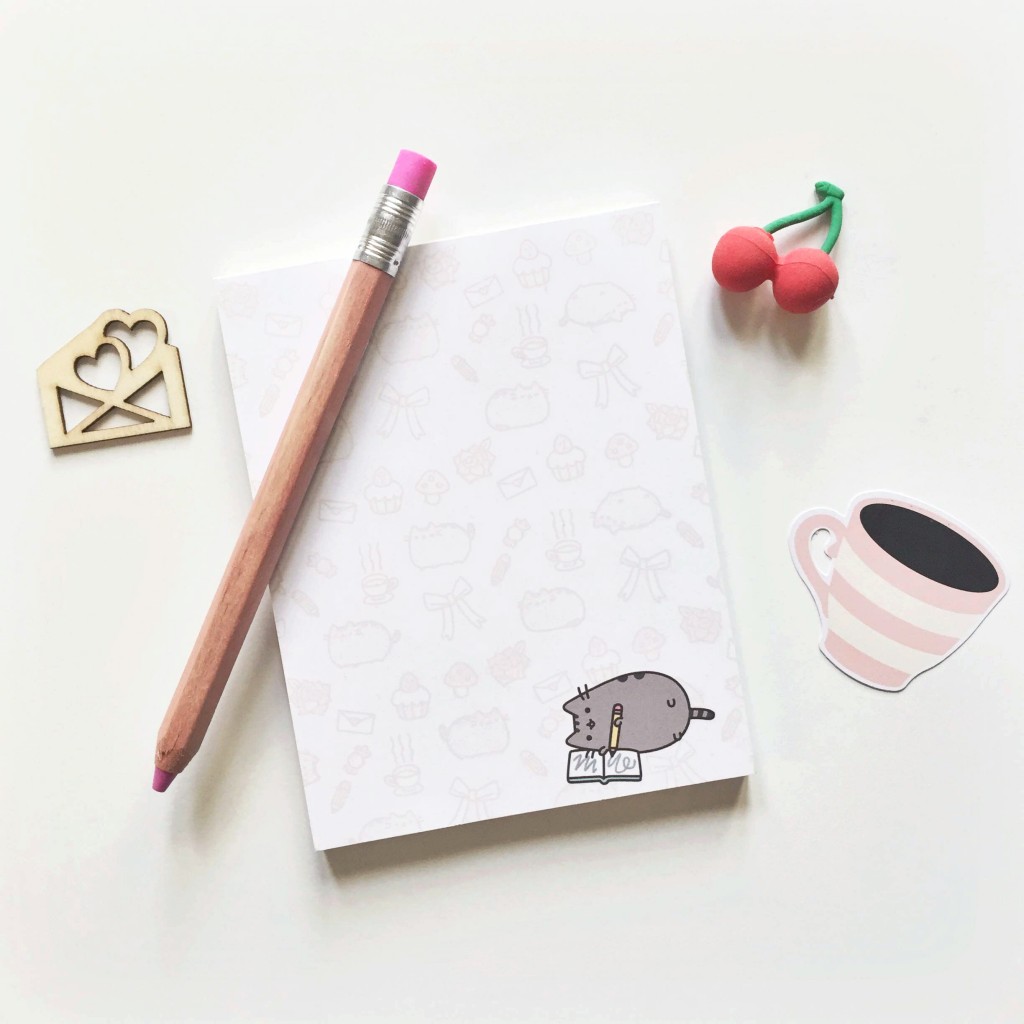 Right next to the Pusheen notepad in the store (this is the awesome now uber-stocked and permanent TCAF store, by the way) were these Hyperbole & a Half die-cut cards. I am a huge Allie Brosh fan, and was really excited when Abrams Noterie came out with a whole line of H&H stationery. These cards – of Allie's character and her dogs – are the kind of thing that I'd use more for decor or sending to other pals who are fans, not so much using to just write on them. You bet these four will be going up in my room! How can you not laugh while looking at them? There are three sets in the box though, so some pals will get lucky.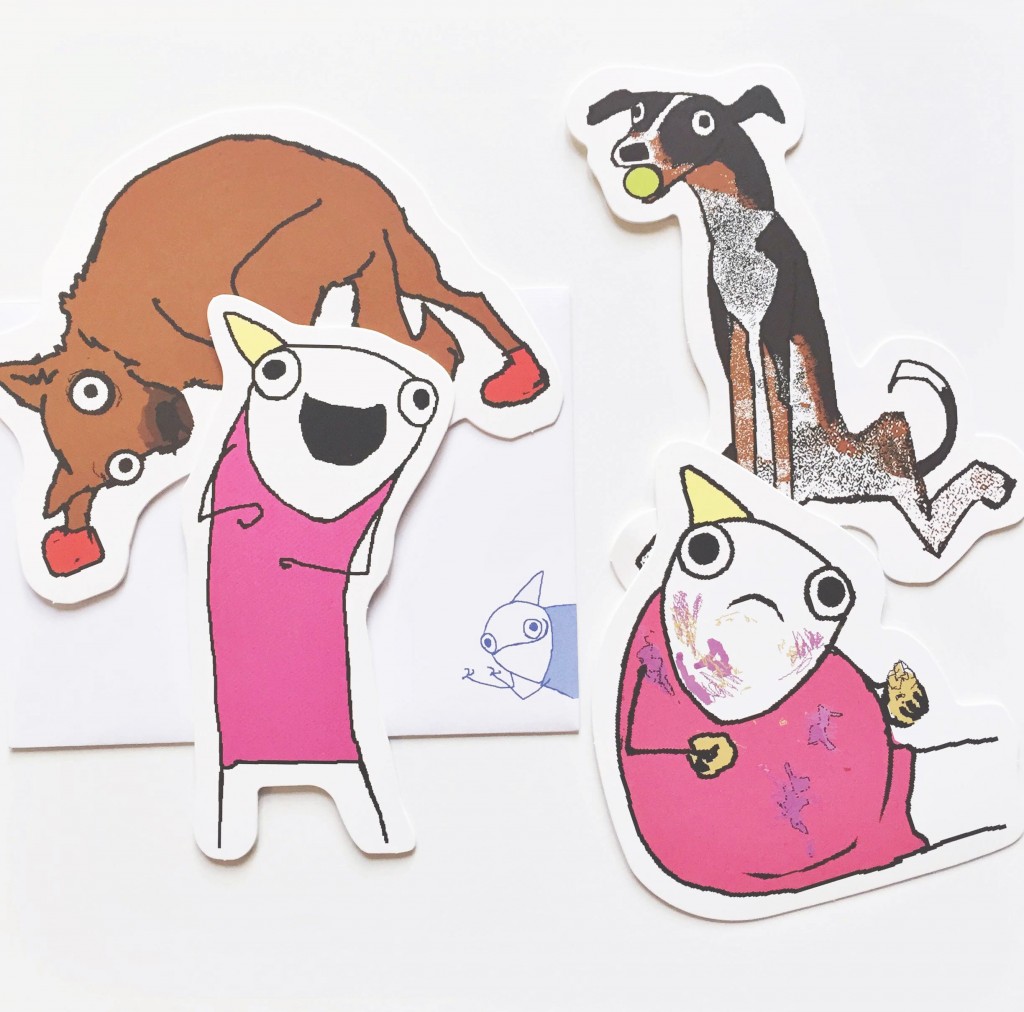 Next up are some more notepads! Can't get enough notepads. I like using notepads for letters, all my to-do lists, or notes to my roommates (they're nice I swear). On the left side is the most adorable stationery-themed notepad I've ever seen, courtesy of Studio Oh. I found it and their pink floral one at Chapters. The pink typewriter mini notepad (!!!!) is amazing, right? I like including sheets of it in letters, not so much for note-taking. It's from the Dear Lizzy line of scrapbook products, which I got off Scrapbook.com. The paper is very light though, so it crinkles easily. On the right is a super cute monsters swimming in a mason jar (because why not) pad from the awesome Toronto stationers Sea & Lake! Once they posted on Instagram that people don't often buy this pad but I DON'T UNDERSTAND WHY. Look at it!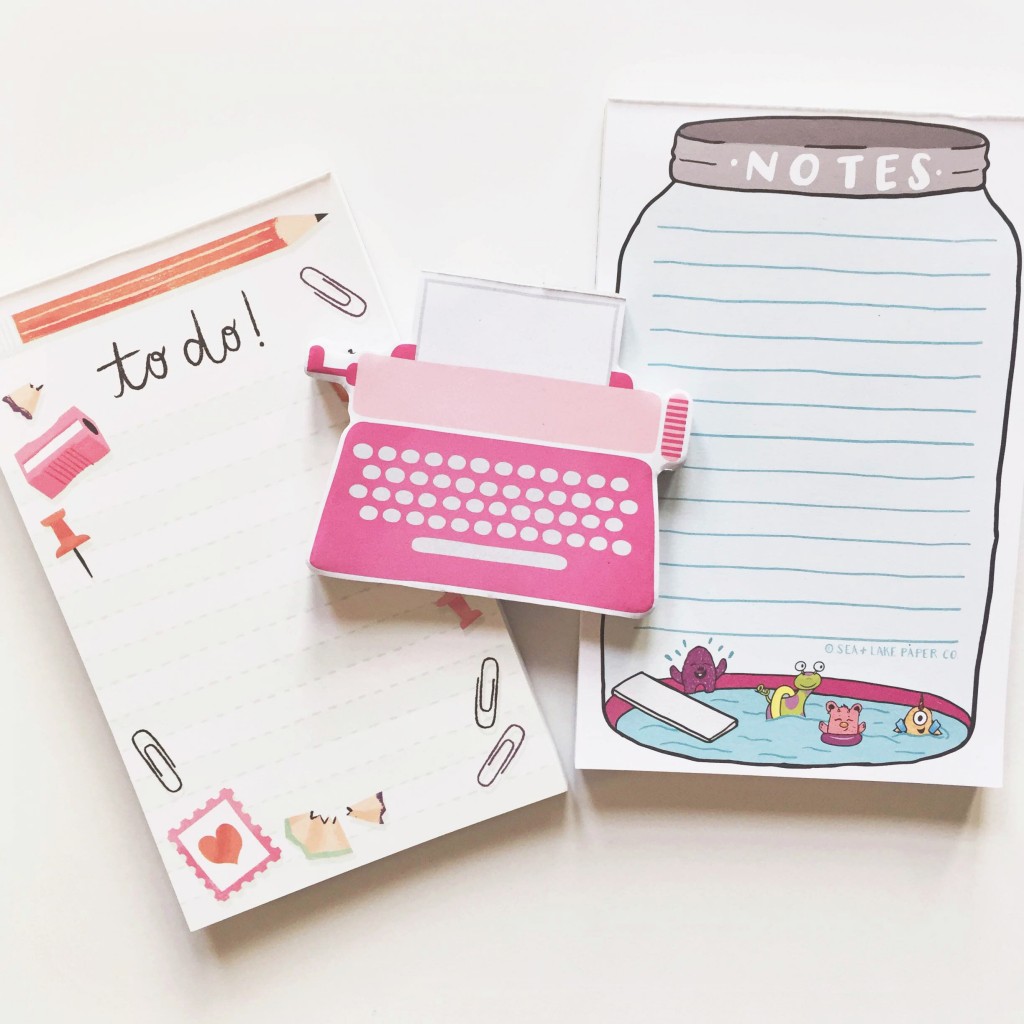 And lastly, mini mail-themed notecards and stickers! My pal Queenie of Queenie's Cards is the queen of cute puns and is a huge mail enthusiast, so these were awesome of her to make. I may have squealed when I saw them on her table at the Etsy Made in Canada Day fair. There are mini cards for 'Just a little note' and 'A little love letter,' plus happy mail stickers! The notecards come in sets of 4 and the stickers in 8.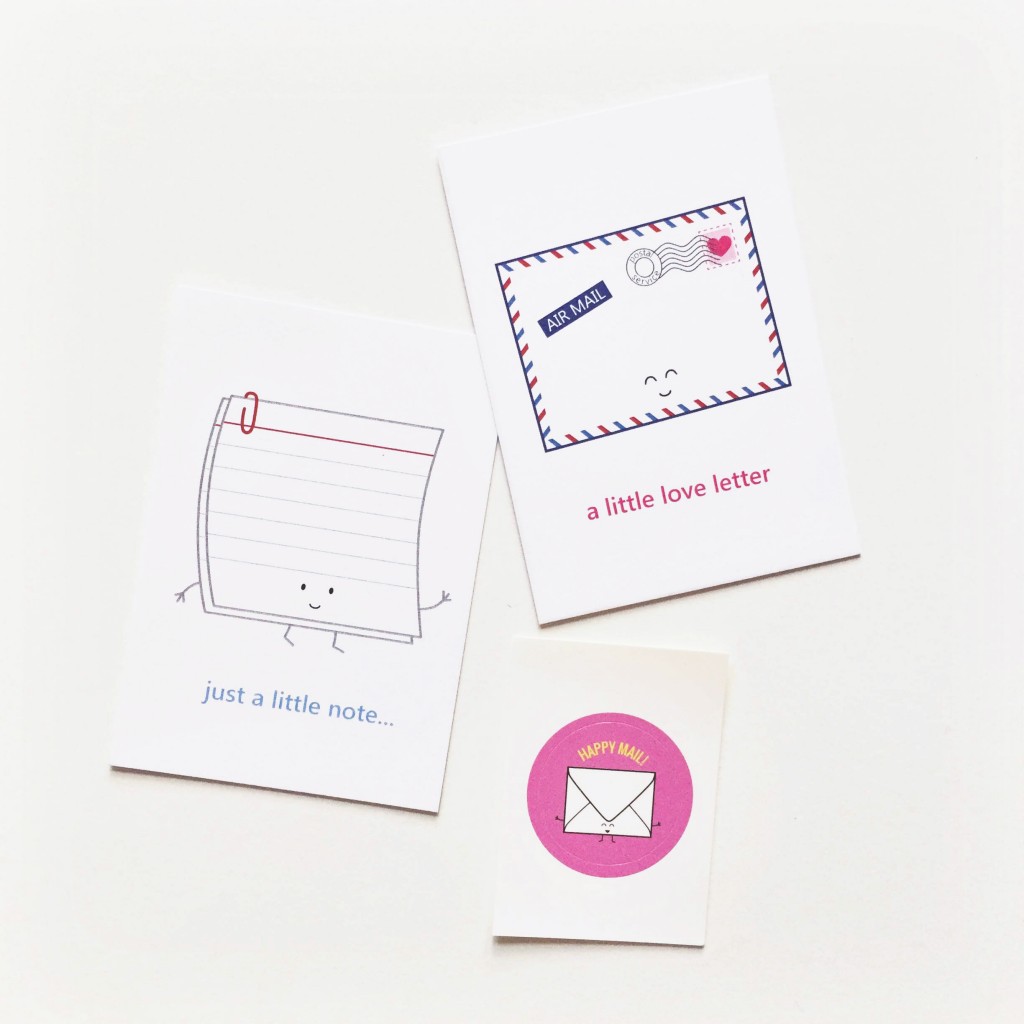 What kinds of stationery do you like to collect?