Here we are, my final recap of my recent trip to England, the whole reason why I went there: to see The Cursed Child, The House of MinaLima, and the WB Studio Tour!!
This week has been pretty brutal, so I haven't been feeling like posting much that doesn't have to do with the election. But I figured hey, I need some joy this week, and you probably do too, so here, look at some cool Harry Potter things.
I had the most amazing time seeing all these things, and yes, The Cursed Child was MAGICAL, AMAZING, INCREDIBLE, etcetera. I'll get to more of that below the jump!
Just an FYI for your browser: there are a lot of photos 😀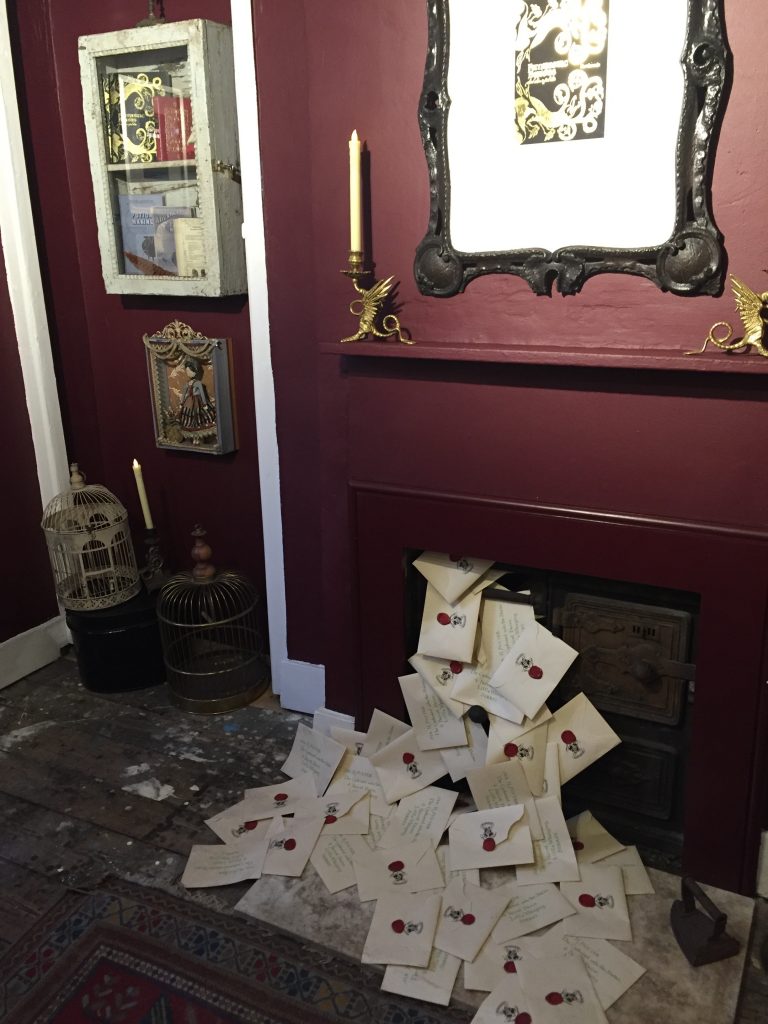 Okay, so, the play. I don't want to give too much away, no spoilers here, but I also want to squee about it still. Let's just say I cried a lot. As soon as it started, as soon as I realized Imogen Heap did all the music, at certain parts in the play, when it was over… yeah. Not ashamed! When I read the script, I sort of read it at a distance. I liked it, but I couldn't quite connect with it, and I knew that it wasn't all the story had to offer. You really do have to see it on stage to see the full effect. There were a lot of things that came across so much better by seeing them, like the way characters talk to each other, the time turner effects, and obviously the magic. (I still don't know how they did some of the magic!) It was cute hearing people gasp at certain parts, because I could tell they hadn't read the script. Everything fit well and made more sense as a story seeing it this way, and it was so magical. (I know that's a typical word to use but THAT'S WHAT IT IS.) It was beautiful. I was thrilled about Imogen Heap's music because it's so atmospheric. It's used mostly in transitions between scenes, and people would be dancing across the stage so gracefully with their moving staircases, which were the static pieces on the set. It was gorgeous and moving. I loved the actors – I'm pretty sure we saw a stand in for Scorpius but I loved him and how much his voice squeaked, it made it so much better – and I had no trouble believing in Harry and company as grown ups. There was a point when someone broke and the entire theatre erupted, it was like we were in on this adorable joke together, and that not everything has to be to the tee perfect. Anyways, I'm 100% glad I went, and if I had the chance, I would definitely go again (though it wouldn't be as special as the first time). As far as I know, they aren't releasing the soundtrack, but I really really wish they would. If you have any other questions about it, ask! I'll happily send you lots of exclamation marks and heart-eye face emojis. EPIC SWOON. Now read Jack's review! <3
Now time to go along with me on the WB Studio Tour – seeing so many sets, costumes, and more from the films!!
There you have it, now my vacation is really over 🙁 I will treasure this forever, and now I feel like I got to take you along with me! If you ever get the chance to go se The Cursed Child or the Studio Tour, DO IT.