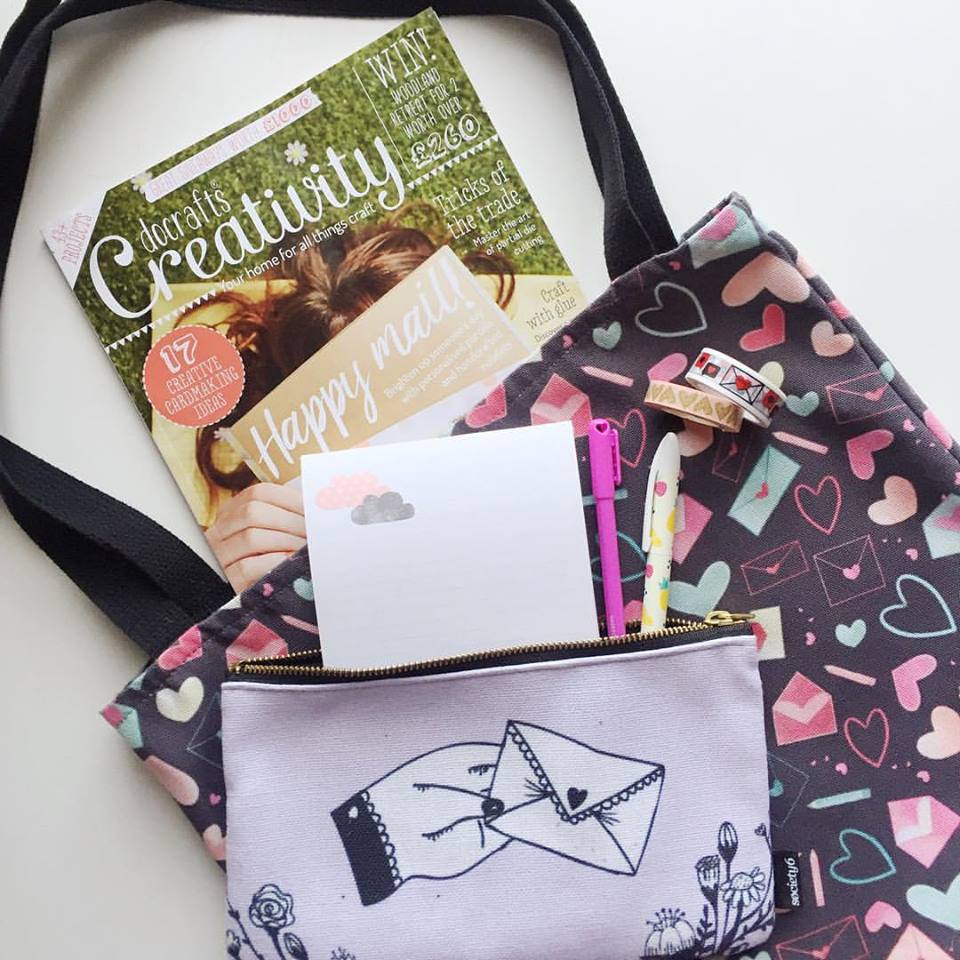 A few months ago I was interviewed about happy mail for Do Craft's Creativity magazine, which is from England — and now the magazine is here! I had no idea it would be the cover story. I feel super special, especially to be alongside my pen pals, queens of mail, Fab and Andrea.
The magazine isn't available in Canada where I'm from (sad face) so I hope it's alright that I scanned the article so you guys can see it!
I am now even more sad it's not available here because it is a beautiful magazine and I could just look at it all day. And it comes with goodies — I got some cute wooden postcards and stickers in my package when the team kindly mailed me a copy <3
So check out this awesome article — you can click on each picture to enlarge it! Thanks again, Creativity!