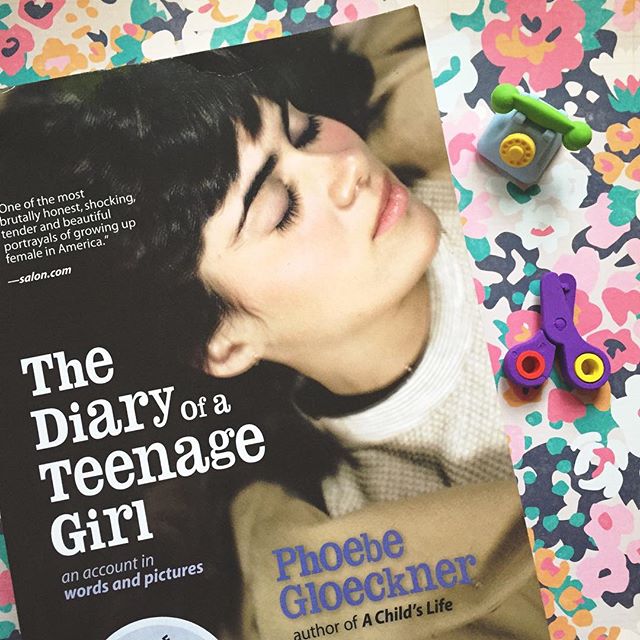 The Diary of a Teenage Girl by Phoebe Gloeckner, Frog Books of North Atlantic Books, first published in 2002.
[I received this book from Mongrel Media and North Atlantic Books in exchange for an honest review; this did not affect my opinion of the book whatsoever.]
First came the book, and now there's a movie. But I can't argue that either one of The Diary of a Teenage Girl versions is better than the other. They both put forth immense power into the world that you should revel in, and that is that.
Phoebe Gloeckner's semi-autobiographical semi-graphic novel centres on Minnie Goetz, a 15-year-old girl in the '70s who is learning how to take control of her body and mostly use it for sex, something she's suddenly incredibly hungry for. Her body and mind were startled awake when she was sent reeling into adulthood once she initiated a sexual relationship with her mother's boyfriend and pseudo father figure, Monroe.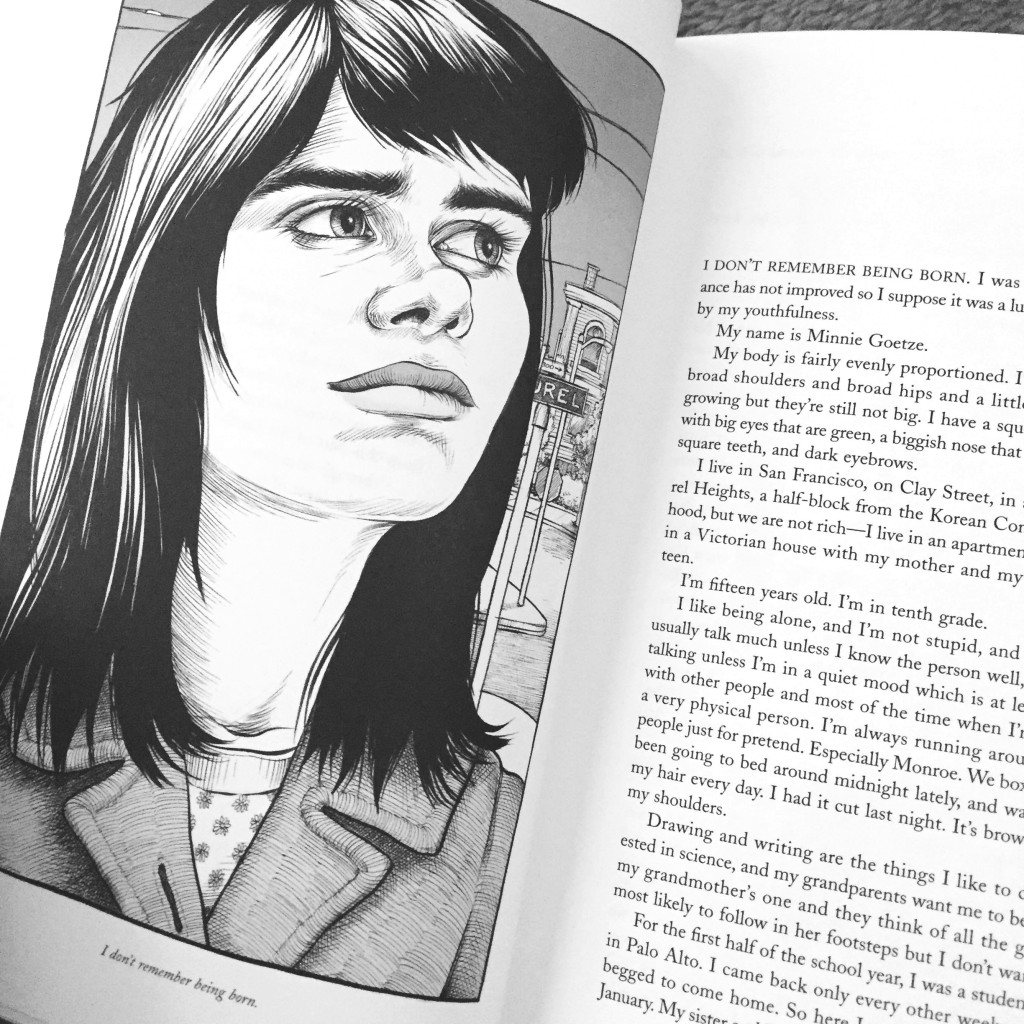 The story unravels more and more throughout as Minnie spirals into further chaos (such as drugs), each instance triggering the next. You feel for her, worry for her, don't know what will happen to her, and yet praise her for being so true-to-herself. She's incredibly vulnerable, which is endearing, but it seems to stem mostly from having a broken family and a mother who's heavily into partying. Plus, hormones. She doesn't really have any true connections with anyone; all she wants is to be loved. So when she gets attention from men AND gets the satisfaction she wants, she's not going to say no.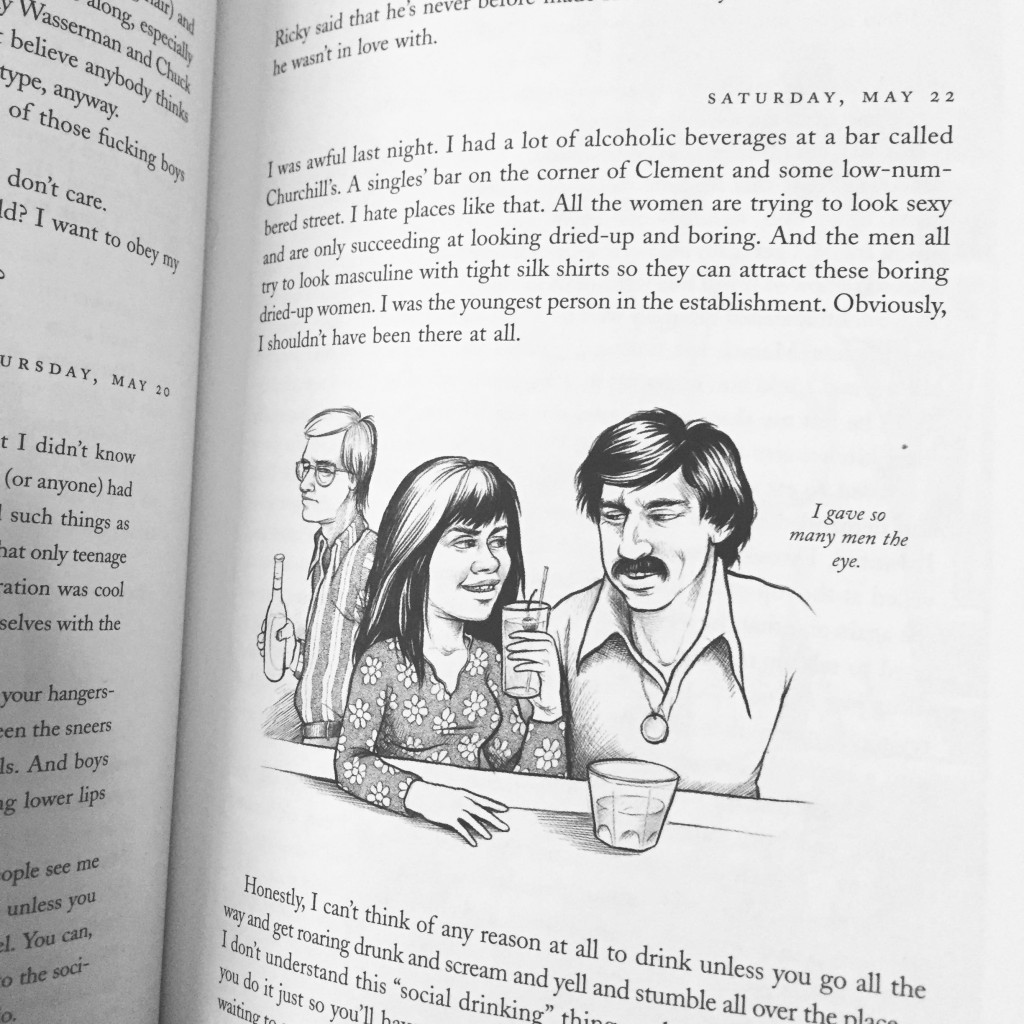 The Diary of a Teenage Girl is hailed for its raw and forceful portrayal of a teenage girl's view on sex, experimentation, independence and adulthood, compared to more watered-down versions (everything seems watered down after this) and stories of teenage boys only wanting girls for sex. You might wince at times, but it's worth it. I found the moments when Minnie struggled with wanting to be more mature than she actually is to be very interesting. There's a scene when she is at Monroe's apartment and she wants to keep fooling around and be more intimate with him, but he's shunning her, and she has a teenage temper tantrum that really stuck with me.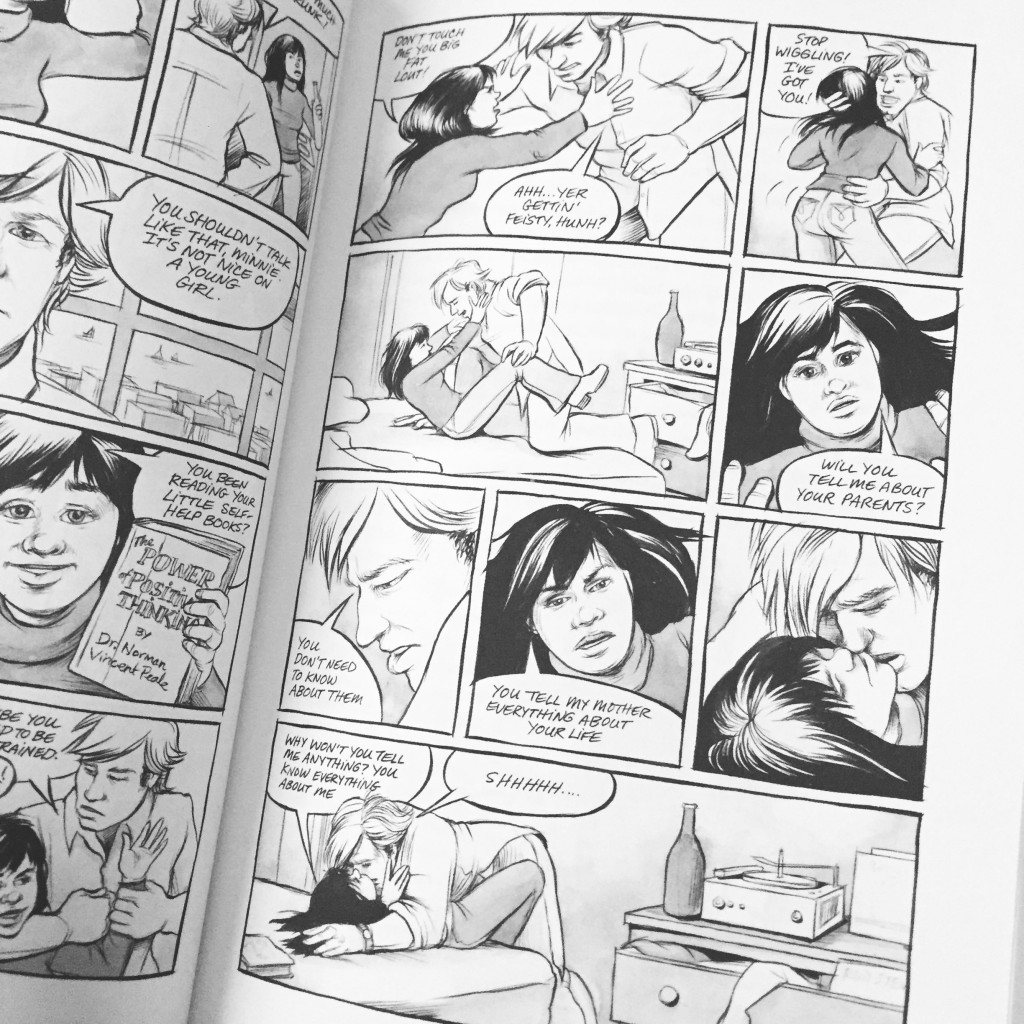 (Sadly) I didn't know about this book until I was contacted about doing a contest for tickets to the new movie (congrats, winners!), which stars Bel Powley as Minnie, Kristen Wiig as her mom Charlotte and Alexander Skarsgard as Monroe. I gobbled the book up in a weekend and let out a sigh after. I saw the movie last week, and I have to admit I was worried how it would be portrayed, because the trailer seemed to be more twee than the book is. But the movie was so wonderful. It definitely smoothed out most of the harder, more depressing and intense edges through the story, and substantially subtracted a lot of Minnie's other sexual partners in order to focus on Monroe, but it hits all the right places and is both funny and moving. (The book was more serious than funny, though.) The actors are amazing in their roles – Bel is convincing as a teenager who wants to be a woman, Kristen is great as the quiet, lost spinster and Alexander will even charm you and make you question some things. It's thrilling to see Minnie take charge and lose her shit multiple times, because you watch her grow up. Bel is genuine and you can't take your eyes off her performance.
I do want to add that I've noticed a bit of a difference between (assumed by name) male- and female-written reviews of the film. Guys can watch and enjoy and all that of course, but they likely won't understand and appreciate it the same way those who grew up as teenage girls do. Nothing wrong with that really, this is an observation. Here's an example of a male-written review at Now Magazine that immediately focuses on how the female director understands the character and later says "not all that much happens," and here's a female-written review at Bitch Media, which I just want to hug for saying "With female sexuality onscreen, especially young women's, we're often presented with a binary: Is it exploitative or empowering? Damaging or liberating? Depressing or joyful?"
The Diary of a Teenage Girl – both book and movie – makes you think and feel, not just for Minnie, but for all those out there who have gone through the same thing. It so wonderfully captures what it's like to be a teenage girl on the cusp of adulthood. I still don't feel like I've talked it up enough — I highly recommend the read and the watch!